SHIPPING QUESTIONS? SEE BELOW...
Q. Is shipping really free?
A. You are correct! We now offer totally FREE SHIPPING anywhere in the United States? Does that cost us money on our end? You bet it does, sometimes a lot. But we do it for you. We do it because we care about our customers here in the U.S. and want to save you more money. No other company offers such a sweet deal (when you combine that with our coupons and sales). No one. Go and check and then come on back and order your contact lenses online with us. Contacts for less is both our name and our mission.
Q. WHAT IS THE 1-YEAR ORDER REPLACEMENT GUARANTEE?
A. Every order is backed by the best guarantee in Canada automatically as part of our HANDLING & REPLACEMENT FEE. That means if your order is missing, damaged or defective, we will replace that order right away. Click here to learn more about how this amazing guarantee is the best around and will make you feel 100% sure we are the #1 best site to buy contact lenses online in Canada! Therefore, when you buy from us, your order is always guaranteed in ways other simply do not.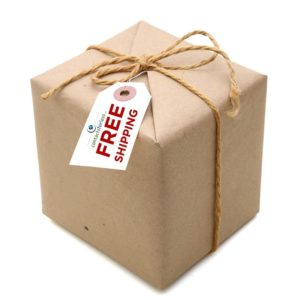 Q. Can I ship outside of the United States?
A. We ship nationwide to anywhere in the United States. If you wish to ship to Canada, you have to visit our website CONTACTSFORLESS.CA and place your order there.
Contactsforless is a North American company serving both the U.S. and Canada, but we do NOT ship or service customers in other parts of the world. We think it is a big enough task to handle the 400 million or so people here in North America.
For this reason, we are 100% dedicated to improving our services and the quality of our website every single day.
Q. WHAT SHIPPING OPTIONS ARE AVAILABLE?
A. We have several options. First, if you order $99 or more, you can get free standard shipping anywhere in the U.S. If you don't order $99, then the standard shipping is only $9.99 anywhere in the United States.
Second, if you wish to spend a bit more, you can get 2-4 day shipping to your home or office for only $18.49.
If you really need your contact lenses NOW, then you can always get the SUPER FAST overnight (1 business day) shipping with the US Postal Service for $31.99.
Q. DO YOU HAVE A MINIMUM PURCHASE REQUIRED TO SHIP?
A. Yes, we have a tiny minimum of $55 worth of products (not including the shipping cost) to ship.
The reason we have to set a minimum price is because we offer FREE SHIPPING and that isn't cheap. In fact it can cost quite a bit, even on a small order. So the minimum order makes sure we don't lose too much money on those small orders. As you probably know, if we don't make any money, we can't donate any money to saving the planet. You get it.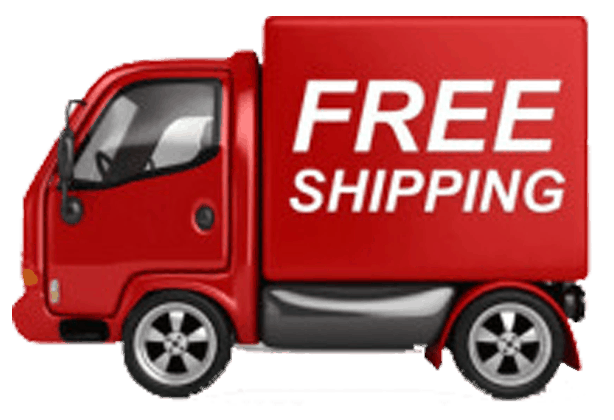 Q. DO YOU REQUIRE A SIGNATURE FOR THE DELIVERY?
A. Yes we can require a signature for your delivery. Please do request it if you do not have safe options for your mail drop off. You can request any of the following options for your Canada Post delivery in the Customer Note at checkout.
YOUR OPTIONS:
Signature request: The courier will require that you (or someone at your shipping address) sign when accepting the package.
Card for pickup: The courier will drop a Delivery Notice Card off at your shipping address, and you then pick it up at the post office
Deliver to chosen post office: Your package will be delivered straight to the post office that you designate. Please provide your shipping address and the address of the post office you've chosen.
Do not safe drop: A delivery attempt will be made and if no one is available to receive the item, a Delivery Card will be left. If you choose this option, we will not 'safe drop' your product(s). To be clear, safe dropping is when the package is left in a safe place and is sheltered from weather and cannot be seen by passers-by.
Note that we will only apply these optional delivery features if requested, as our customers' preferences differ.
Q. WHEN SHOULD I REQUEST ADDITIONAL PROTECTION FOR MY PACKAGE?
A. We strongly suggest that you request a signature required and/ or have the package delivered to the nearest post office if you don't have a safe mail box or mail facility.
Please do note that ContactsForLess is not responsible for inadequate mail delivery options and is not liable for packages lost or stolen after delivery. If a package is stolen after delivery* due to the customer not having a safe and secure mail box or mail facility, ContactsForLess will not replace the shipment or refund the payment.
Q. WHERE'S MY PACKAGE TRACKING NUMBER?
A. You will receive an email the same day we ship your product. This email will contain your tracking and other important information. You'll then be able to check on the status of your package and see the estimated date when it will arrive. Please check your Junk folder as well.